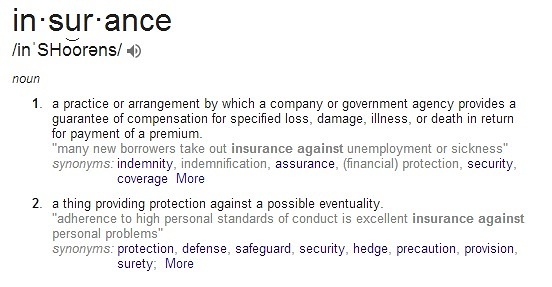 A majority of the population here in the Philippines are not insurance believers. They do have a point there – when your earnings could barely allow you to get by and let your family eat a decent meal three times a day, why would you want to pay for something that may or may not be used? In traditional life insurance, it is either you live past the point of the policy's duration that you do not get any out of it or you die within the period and still not get any (because only the beneficiaries receive them).
Long before I had the chance of being sold an insurance policy and before I had a baby, I have always regarded these policies as highly important, mostly due to American TV series influence. There were many situations (in different shows) that show a typical teenager who would do what they can to work just to be able to pay their car insurance premiums. Why the need?

If you tried to sum it up, paying for car maintenance and repairs can be very expensive. Try paying it in cash and you will find yourself with a big hole in your pocket.
Of course, the importance of these policies do not end with cars. It is a mandate, after all, for all employees to be covered at least with the minimum health insurance. There's Philhealth in the Philippines but it could only cover so much.
When I delivered my baby, our hospital bills were lessened by 5000PHP (~112USD) because of Philhealth. It doesn't seem like much but it sure does to a minimum wage earner. All my prenatal and postnatal visits had been charged to my HMO provider, too, so that was a lot of savings right there. That's a total of 1800PHP (~40USD) savings in pre- and post-natal consultations (also because I started out my consultations at around five months already) and 6110PHP (~140USD) in heart-related consultations during my pregnancy.
As I was in the process of getting a personal life insurance, I ran into some health problems (UTI) which made the approval of my policy take a long time. I used my HMO to have myself checked and to get the necessary tests so I could have my policy approved. The only expenses I had there was traveling to and from the doctor's office and the diagnostics center.
Here's how much I have saved so far from my pregnancy, delivery and checkups: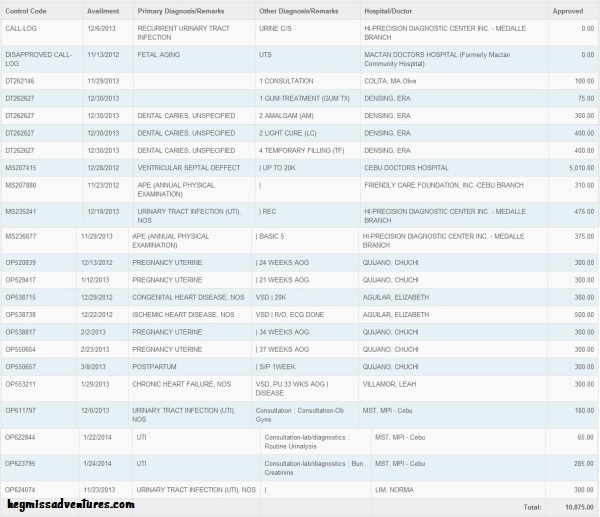 When my baby got sick and had to be admitted in the hospital for three days, our hospital bills went up to as much as 20000PHP (~450USD) but through Philhealth, I saved 7000PHP (~158USD). Of course, that's not all. My HMO provider covered almost all expenses in the hospital.

Right after giving birth, I suggest that you follow-up on the addition of your dependents right away. I did that right after my maternity leave but the HMO company took too long to update my profile. Reimbursement can take very long – I applied for it around October and received my money by January! That's a total of about three months waiting time.
I'm not sure where the problem is though (the office or the HMO company) but I sure would not want to go through that again. Anyway, I was able to receive around 11000PHP (~247USD). So, out of the 20000PHP, the money that we shelled out for the hospital bills was only around 2000PHP (~50USD). Imagine how much you save considering that I pay only about 3000PHP (~68USD) per year including one dependent.
So, even if you actually have your own emergency fund in the bank or in a secret stash underneath your bed, I would suggest having yourself and your family covered by some short-term health insurance just so you only have to take a small portion out of your own pocket, if necessary. If you think it's a costly and unnecessary expense, why not have yourself checked every month or so? Prevention from getting sick is way cheaper than getting an operation, right?
XX